French tourists punched in Nelson carpark

NZ Newswire
30/03/2017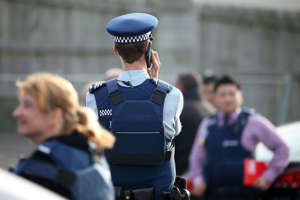 © Fiona Goodall/Getty Images Police have made two arrests in relation to an assault on two French tourists and a local man at a Nelson carpark. A French tourist was punched unconscious and another punched to the ground in an early morning assault in Nelson, police say.
A local man who went to the men's aid was also struck in the face.
Police have made two arrests in relation to the incident in the Buxton Square carpark early on Thursday morning and are seeking witnesses to what happened.
They say two men approached the tourists and one of them demanded money for being parked there.
That man then allegedly punched the 24-year-old victim repeatedly in the head, causing him to lose consciousness.
After the second tourist and the local man were also attacked, the offenders left the area, but police located them a short distance away.
Two men, 23 and 25, have appeared in Neslon District Court and will reappear next week.