Gales then a cold snap this weekend

NZ Newswire
29/07/2016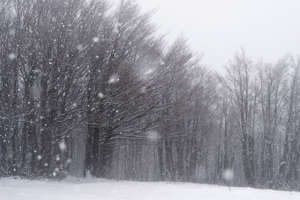 Severe gales, heavy snow and heavy rain all feature in the weekend weather forecast.
A cold front will move rapidly north over the country on Saturday, bringing westerly gales to parts of the North Island and upper South Island, followed by a cold snap that'll bring snow to low levels in the lower South Island, MetService says.
In the 12 hours from 9pm on Saturday expect 10cm to 20cm of snow above 200m, especially about southern Fiordland and Southland, with lesser amounts to near sea level.
Snow warnings are also in place for the mountain passes in the South Island on Saturday night.
Severe westerly gales are expected to return to central Hawke's Bay and the Tararua district for on Saturday evening and Sunday morning, with winds gusting to 120km/h in exposed places.
Up to 90mm of rain in a nine-hour period is possible in the Tararua Range, north of Wellington, during Saturday.