GeoOp shareholders approve merger

NZ Newswire
5/05/2016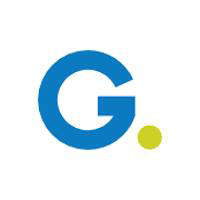 © Facebook / GeoOp GeoOp shareholders approve merger GeoOp shareholders have approved a merger with Australian mobile sales app developer InterfaceIT and welcomed Roger Sharp to the board, where he is to replace Mark Weldon as chairman.
Reporters were barred without explanation from the special meeting in Auckland on Thursday, which came a day after Weldon's surprise resignation under intense media gaze as chief executive of MediaWorks.
Some 91.74 per cent of votes cast were in favour of the transaction, which will see a workforce management app developer GeoOp buy InterfaceIT for $9 million in shares and convertible notes.
Shareholders also cast 91.73 per cent of votes in favour of issuing 15 million shares at 40 cents apiece and 3 million unlisted convertible notes at a face value of $1 each to the vendors of InterfaceIT to finance the transaction.
The purchase price may increase based on the performance of the merged entity over the 12 months following completion. The vendors will initially own about 32 per cent of the enlarged business and their stake could rise to as much as 64 per cent if certain conditions, in what the independent adviser called a worst-case scenario for GeoOp shareholders.
InterfaceIT is a joint venture between entrepreneur Jordan Muir and merchant bank North Ridge Partners, which as part of the deal will be given a mandate to advise on a potential capital raising, which would coincide with or precede a listing on the ASX.
The Australian company provides cloud-based programmes for managing in-field, face-to-face sales teams. Its customers include Trustpower, Australia's Simply Energy, Aussie Farmers Direct and Telstra, and SunRun in the US.
Some 91.73 per cent of votes cast were in favour of appointing InterfaceIT's Sharp to the board. Weldon was to stay on as a director after being replaced as chair.
On a pro-forma basis, GeoOp and InterfaceIT would have reported a loss of $4.2m loss in the first half on revenue of $4.3m, GeoOp has said previously.
GeoOp said the combined entity is expected to reach break-even in the second half of 2017, with a significantly reduced cash outflow over 2016 and the first half of 2017.
GeoOp's NZAX-listed shares last traded at 28 cents and have tumbled 45 per cent in the past 12 months.