George Kennedy, 'Cool Hand Luke' Actor, Dead At 91

HuffPost
29/02/2016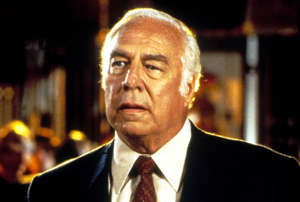 George Kennedy, known for his role in "Cool Hand Luke," has died, reports TMZ. He was 91 years old. 
The actor's grandson, Cory Schenkel, confirmed that Kennedy, who had been under hospice care for the last month, died early Sunday morning in Boise, Idaho. He also told TMZ that Kennedy had been dealing with health issues since his wife Joan's death just over a year ago. 
Schenkel also shared a touching note about both of his grandparents on Facebook, writing, "While I am extremely sad that they are both gone ... I am grateful for the life, memories, and knowledge they shared with me." 
Born in New York City to a ballet dancer and an orchestra leader, Kennedy found success in both television and film. The actor appeared in over 200 roles throughout his distinguished career. 
He started out acting in TV westerns such as "Maverick" (1960) and "Colt .45" (1959). Soon after, he garnered minor roles in films like "Lonely Are the Brave" (1962) and "The Flight of the Phoenix" (1965). But it was in the late 1960s when he was cast in his biggest roles, including Dragline in "Cool Hand Luke" (1967), for which he won an Oscar for Best Supporting Actor. 
Kennedy worked throughout the '70s and '80s, playing a variety of different characters, like Ed Hocken in "The Naked Gun: Form the Files of Police Squad!" (1988). He appeared in the film (and its sequels) alongside Leslie Nielsen. 
Kennedy's last film was 2014's "The Gambler," starring Mark Wahlberg.