Germany's Speaker to visit New Zealand

NZ Newswire
5/10/2016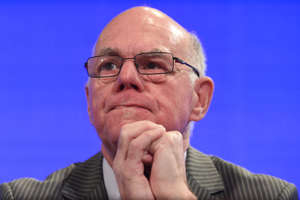 Bundestag Speaker Norbert Lammert will soon be in New Zealand, the most senior German politician to visit since Chancellor Angela Merkel in 2014.
Dr Lammert, whose title is President of the Bundestag, will be a guest of the New Zealand parliament.
Speaker David Carter will be his host and says the visit will further enhance the bilateral relationship with Germany.
"It will provide Dr Lammert with opportunities to learn first-hand about New Zealand and our strong links," Mr Carter said.
"It will enable us to discuss and exchange views on a wide range of issues affecting Germany and New Zealand."
Dr Lammert arrives on Friday.
He'll visit Auckland and Wellington before leaving on Thursday.