Gisborne facing another power outage

NZ Newswire
16/12/2016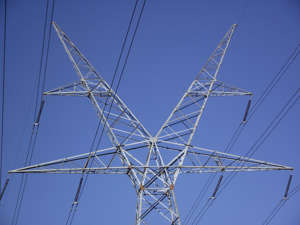 © Getty Images Electricity will again be cut to Gisborne and East Coast homes as the network provider prepares to complete repairs to powerlines damaged in a plane crash. Gisborne and East Coast residents face another electricity outage this Sunday, but afterwards the district's network will be back to full power, provider Eastland Network says.
Eastland will use Sunday's shutdown to make final repairs to its high voltage power lines in the remote Hangaroa region, north of Wairoa, which were downed on Monday by a light plane crash that killed two.
The crash created a 33-hour power outage for around 40,000 Gisborne and East Coast residents.
Eastland Network general manager, Brent Stewart said the electricity would now be turned off again from 6am until around 2pm on Sunday.
"Where possible we hope to keep generators running, but we can't guarantee this," he said.
"To be on the safe side, we ask everyone to organise their Sunday activities on the basis that the power will be off until 2pm."
"Please treat all lines as live at all times. We'll keep people updated on progress throughout Sunday, and as soon as the power is back on we'll let you know."