Give NCEA students a fair go: Labour

NZ Newswire
16/11/2016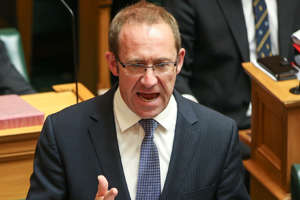 Students who were stressed out, upset and exhausted by the earthquake should be given the option of sitting their NCEA exams again, Labour says.
Party leader Andrew Little says they weren't given a fair go because many got little or no sleep the night before their exams.
"There were also students who couldn't sit the exams at all and so missed out on the opportunity to get a higher first grade," he said.
"They should be given another chance."
After the earthquake, NZQA decided students at schools which were closed because of the earthquake would be given emergency derived grades and judged on their year's work.
Mr Little thinks the exams should have been postponed.
In parliament, Education Minister Hekia Parata said 48,500 students were sitting exams and just over 13,500 could have or might have been affected by the earthquake.
She said NZQA didn't want to put all students at a disadvantage by cancelling the exams when it had a process for dealing with those who couldn't sit them.