'God made me set fire to Chch church'

NZ Newswire
20/06/2016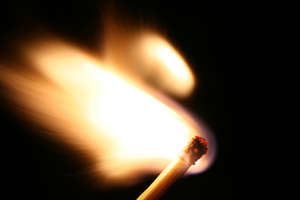 A man reportedly told police he set fire to a Christchurch church because he was angry at God over the deadly 2011 earthquake.
Cheyenne Destiny Jade Reed was arrested and charged with arson over a fire that gutted St Margaret's Presbyterian Church at Bishopdale on May 15.
He pleaded guilty when he appeared in Christchurch District Court via video link from prison on Monday.
The 35-year-old told police he set fire to the building because he wanted to get back at God for killing his friends in the 2011 earthquake, Christchurch Court News reports.
Reed was remanded in custody and is due to be sentenced for arson and several other charges, including stealing from the church, on August 3.
The church's minister, Reverend Dr Andrew Nicol, has said the church was damaged beyond repair.