Goff plans to slow Auckland rate rise

NZ Newswire
28/11/2016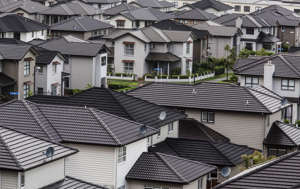 © Brendon O'Hagan /Bloomberg News Limiting the annual increase in Auckland rates, raising $30 million from a visitor levy and introducing a fuel tax are among proposals being put forward by mayor Phil Goff.
Mr Goff hopes the proposals can become key measures in Auckland Council's 2017/18 annual budget to be adopted next June.
This included increasing rates for Auckland property owners by 2.5 per cent rather than the planned 3.5 per cent annual increase.
He also proposed to further shift the financial burden away from residents by introducing a levy on tourists to replace the ratepayer dollars currently being spent to attract visitors and support major events.
"Ratepayers have shouldered the responsibility for the growth of our city and cannot be expected to continue to do that on their own," Mr Goff said.
"This proposal shares that responsibility more fairly across all of those who benefit from living and doing business in our city."
Mr Goff also proposed introducing a special rates category for large scale developments in a bid to discourage land banking and generate more income for the council to put towards infrastructure projects.
Other measures included introducing a regional fuel tax to help close the $400 million gap between the funding needed for transport infrastructure and that which is available.