Government challenges Labour's housing map

NZ Newswire
14/07/2016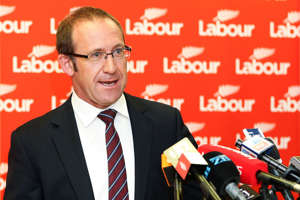 © Hagen Hopkins/Getty Images Labour Leader Andrew Little The government is challenging Labour's new housing pressure map, saying it's riddled with errors.
The party launched the online map on Thursday.
It shows details of price rises, changes in home ownership rates, rent increases and state house waiting lists in neighbourhoods across the country.
Party leader Andrew Little says it shows housing pressure is now affecting 98 per cent of the country because prices have risen faster than wages in all but four areas.
Building and Housing Minister Nick Smith says that's just not credible.
"This definition would mean almost every region of New Zealand was in crisis for all of Labour's nine years in government, during which house prices rose 102 per cent and wages 44 per cent," he said.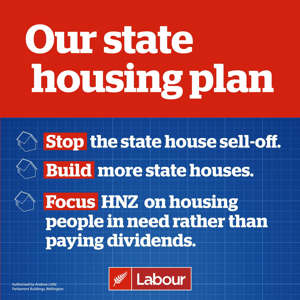 © Facebook/New Zealand Labour Party the map showed how Auckland's housing shortage was affecting other areas "Labour's website is riddled with errors and misinformation, with the home ownership rates differing from those provided in the last census."
Dr Smith said the map claimed 82 per cent of homes in Christchurch were rented, but the figure was just for the CBD.
"In fact, for the city as a whole, 65 per cent of homes are owner occupied," he said.
When Mr Little launched the online map, he said it showed the highest average house price - "a staggering $1.4 million" - was found in Auckland's eastern suburbs. In comparison in Kawerau it was $131,000.
Mr Little said the map showed how Auckland's housing shortage was affecting other areas.
In south west Hamilton prices rose 29.8 per cent in the past year - the fastest in New Zealand.
The fastest rent increases were in the Bay of Plenty, where they rose 9.5 per cent in the year to March.
"Behind all these figures are families who are paying more and more for a roof over their heads, leaving less and less for food and other essentials for themselves and their kids," Mr Little said.
Labour announced at the weekend an updated policy to build 100,000 affordable homes, crack down on foreign speculators and provide new social and emergency housing.
The information on its map came from Quotable Value, Statistics NZ and Housing NZ.
The map is being on www.labour.org.nz/housingmap.