Government confirms CYF replacement

NZ Newswire
17/08/2016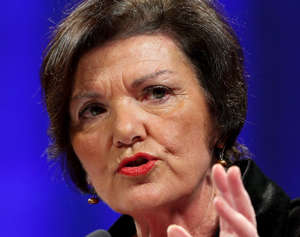 Social Development Minister Anne Tolley will become the country's first Minister for Vulnerable Children as the government moves to replace Child, Youth and Family from next year.

Prime Minister John Key announced the creation of a dedicated Ministry for Vulnerable Children , Oranga Tamariki on Thursday, and says Ms Tolley will take up the portfolio when it starts in April.
Ms Tolley is currently the minister responsible for CYF.
The government in July confirmed CYF would cease to exist next year to be replaced by the new agency after advice from several government departments recommended large-scale reform of the crisis management service.
Ms Tolley said the change of name reflected a totally new operating model for the government agency.
"This is not a rebranding exercise. It is how this ministry performs, rather than its name, which will make a difference for vulnerable young people," she said.
"It will also require strong leadership to implement the massive changes required over the next four-five years, as well as embed the necessary culture change within staff."
The government budget this year set aside an extra $200 million for the revamp, as well as expanding CYF's budget, she said.
The new ministry's key roles will be prevention, care support services, transition support and a youth justice service aimed at preventing offending and reoffending. It will aim to directly fund service such as trauma counselling.
"The long-term outcomes for young people in the current system are simply atrocious," Ms Tolley said.
"Too many kids who come into contact with CYF end up on a benefit, or in prison, or with few qualifications. This has to stop. They deserve better than this."
Legislation was also going through parliament to raise the age covered by youth protection services to 18, Ms Tolley said.
Opposition parties have criticised the use of the word "vulnerable" in the ministry's title and suggested a Ministry of Children would have been more appropriate and displayed a wider focus.
The public servants' union, the PSA, said the name reflected a negative focus and would stigmatise children.
"This is a poor decision on the government's part, because it immediately sends worrying signals about what the new Ministry is there to do," National Secretary Glenn Barclay said.
"You might as well rename the Ministry of Health, the Ministry for Sick People - or instead of talking about the Ministry of Justice, start calling it the Ministry for Criminals."
But Ms Tolley rejected that complaint.
"Stigma comes when you've been in care and end up in prison, or on a benefit, or don't have any qualifications," she said.
The government says the new model won't need any fewer staff and would be reviewed after two years.
It will share some corporate services with the Ministry of Social Development in that time to ease the transition.
Elderly care company Bupa Care Service's managing director Grainne Moss has been appointed as the ministry's chief executive.