Government flunks school funding: Labour

NZ Newswire
6/12/2016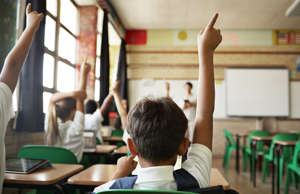 New Zealand teenagers' drop in education performance according to a global study can be blamed on the National government starving the sector of funding, Labour says.
Kiwi 15-year-olds are performing marginally worse in maths, science and reading than they were three years ago, the latest international Programme for International Student Assessment (PISA) study says.
"For years, National has starved our schools of funding. This is the result," said Labour's education spokesman Chris Hipkins.
"Hekia Parata and the National government can try and spin all they like, but they can't hide from the numbers. New Zealand students average scores across science, reading and maths have all fallen again. Without a complete change in direction, things will keep getting worse."
The study gives 540,000 students in 72 countries a two-hour computer test in the three subjects, along with a background questionnaire.
Singapore ranked top of every field in the latest results.
The research also found New Zealand still had a large gap between poor and well-off students in results, and that Maori and Pasifika students were still lagging, with little change since 2012.
"I'm very proud of our students who achieved these excellent results, but it is balanced by my concern that we still have far too many in the lowest performing cohort and we see little shift in Maori and Pasifika from this group. So we have more to do," said Education Minister Hekia Parata.
However New Zealand still remains above the OECD average in all three fields - with maths just over the line - and the Ministry of Education says the recent falls are too small to be considered statistically significant.
New Zealand ranked 12th in science (up from 18th in 2012), 10th in reading (up from 13th) and 21st in maths (up from 23rd).
The PISA report follows another global survey, TIMSS, which last week ranked New Zealand's Year 5 and Year 9 students the worst among English-speaking countries in maths.
Those results also prompted calls from the opposition and unions for increased school funding.