Government gets thumbs down on housing

NZ Newswire
24/05/2016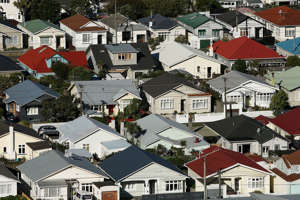 © Hagen Hopkins/Getty Images A general view of houses in the suburb of Lyall Bay on April 9, 2016 in Wellington, New Zealand. Most voters don't think the government is doing enough to control the housing market, an opinion poll has shown.
A Newshub-Reid Research poll asked the question, and 76 per cent of respondents said not enough was being done.
Among National Party supporters, 61 per cent said not enough was being done.
Prime Minister John Key says the poll shows the government has more work to do to explain its full housing programme.
"It's very comprehensive," he said.
Mr Key has confirmed there will be "some initiatives" around housing in Thursday's budget, although Finance Minister Bill English has said the shortage can't be solved by extra budget funding.