Government to spend $11b on infrastructure

NZ Newswire
27/04/2017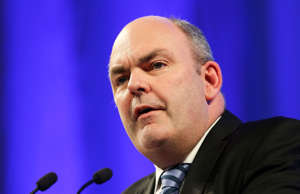 The government is going to spend $11 billion on infrastructure over the next five years, with $4b of it coming in next month's budget.
Finance Minister Steven Joyce made the announcement on Thursday, saying the money was on top of existing projects.
"In anyone's language, this is a very big capital spend," he said in a pre-budget speech to the Wellington Chamber of Commerce.
"This is the level of investment we need to make in a country that is growing strongly."
Details of how the $11b will be spent will be revealed in the May 23 budget, and Mr Joyce indicated it would be a cornerstone in the government's election campaign.
"This government is New Zealand's infrastructure government," he said.
"Our investment in roads, rail, broadband, schools, electricity transmission and hospitals has been unprecedented."
Mr Joyce said his budget would cover four key areas - better public services, building infrastructure, reducing debt and reducing taxes "when we have room to do so".