Governor-general reflects on diversity

NZ Newswire
24/04/2016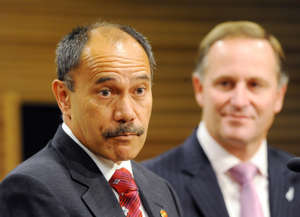 Governor-General Sir Jerry Mateparae has reflected on the diversity of Anzac troops at Gallipoli and of the New Zealanders who gather to honour them.
"Only recently, I learned about one group of New Zealanders whose story is not widely known - our Chinese Anzacs," Sir Jerry said at the dawn service at Pukeahu National War Memorial Park in Wellington.
"A New Zealand-Chinese soldier - Private James George Paterson of Otahuhu was amongst the first fatalities at Gallipoli on 25 April 1915. Paterson was an Anzac," he said.
He said New Zealanders have their origins in very different cultures, speak different languages, and worship in different ways.
"What we all share in our histories is a tragic legacy of armed conflict and war," he said.
"Surely we all wish it were otherwise. Surely, our hope is that there will be a time when war and conflict are consigned to history.
"And while this may seem a lofty aspiration, surely it is incumbent on us to pursue it."
But the reality is we still need people who are prepared to serve their country in our Defence Force in our navy, army and air force, he said.
It was a "sacred ritual" to gather at dawn on Anzac Day, because that is what the men of the Australian and New Zealand Army Corps did when they first landed on the beaches of Gallipoli, 101 years ago.
"On this 100th Anzac Day, as the first shafts of light appear in the sky, let us renew our vow to remember those who have paid the ultimate sacrifice and those who came home changed by their experiences. We should also affirm our hope for a more peaceful and caring world," he said.