Govt blamed for Reserve Bank's decision

NZ Newswire
8/06/2016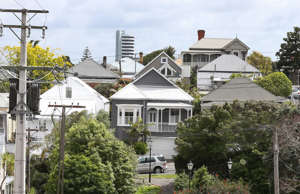 © Getty Images Opposition parties say the government's failure to fix the Auckland housing market forced the Reserve Bank to put the official cash rate on hold.
Governor Graeme Wheeler on Thursday kept the OCR at 2.5 per cent, saying Auckland house price inflation was "causing some concerns" for financial stability.
He said Auckland house prices were at a very high level, and more houses were needed.
Cutting the OCR would bring down mortgage interest rates, risking another surge in house prices.
Labour's finance spokesman, Grant Robertson, says Mr Wheeler has made it clear the housing crisis is the main reason he isn't cutting the OCR to stimulate a sluggish economy.
"It's effectively a shot across the government's bow - their failure is putting the country's financial stability at risk," he said.
"In March the governor implied he intended to cut again. It's clear the escalating housing crisis and fears of fuelling the fire has prevented him from doing so."
The Green Party's Julie Anne Genter took the same line, saying the government had chosen to do "as little as possible" to fix Auckland's housing market.
"The housing crisis is forcing the Reserve Bank to keep interest rates higher, hurting families, exporters and jobs," she said.