Govt blasted over growing wealth of rich

NZ Newswire
28/06/2016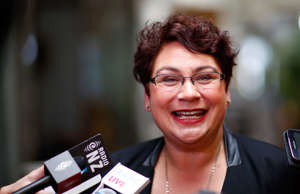 © Getty Images Metiria Turei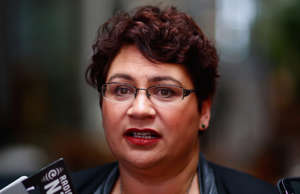 © Phil Walter/Getty Images Greens co-leader Metiria Turei.
The government is being roasted over figures which show the top 10 per cent of New Zealand's wealthy households have increased their riches to own more than half the country's wealth.
That's according to Statistics New Zealand figures released on Tuesday which also show the bottom 40 per cent hold just three per cent of the wealth.
Between 2003 and 2010, the Survey of Family, Income and Employment found that the top 10 per cent had an average 55 per cent of total net worth.
But for the year ended June 2015, that had grown to 60 per cent, says Stats NZ's Diane Ramsay.
The figures also show Europeans had an individual median net worth of $114,000; Asians $33,000; Maori $23,000; and Pasifika $12,000.
Opposition parties are blaming the government, saying inequality creates disenfranchised people who are vulnerable to fear and hatemongering.
"Right now, National's policies are holding back New Zealanders from achieving the Kiwi dream of a home of your own, opportunities for everyone's kids to succeed, and security and freedom to make your own choices," said Labour's Grant Robertson.
"National's only delivering for a chosen few, while ordinary families struggle with housing costs and more and more are forced to live in their cars," said the Greens' Metiria Turei.
The figures also show many young people, aged 15-24, haven't accumulated any assets yet but had debt - mostly education loans.
The Tertiary Education Union says those student loans are contributing to destabilising equality.
"It is much harder for non-Pakeha people to grow their wealth during their life when they are saddled with debt liabilities," said national secretary Sharn Riggs.
"The high cost of studying also means it is harder for Maori and Pasifika people to get a tertiary education."
NEW ZEALAND HOUSEHOLD WEALTH:
* Worth $289,000 on average in the year to June 2015
* On average own $400,000 in assets and owe $51,000
* 5 per cent of households owe more than they own
* One in two households owned the house they live in
* Median mortgage value is $172,000
* For every $1 of assets, New Zealand households have 12 cents of debt.