Govt can afford quake rebuild: English

NZ Newswire
16/11/2016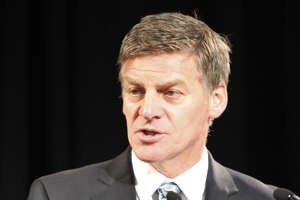 The government anticipates spending billions repairing earthquake damage and Finance Minister Bill English says the economy is strong enough to meet the cost.
It doesn't yet have an estimate on the bill it's going to face for fixing devastated road and rail links around Kaikoura, but Prime Minister John Key has said he expects it to be "in the billions".
Mr English has told parliament public debt is at a manageable level, the budget is in surplus, and the economy is growing.
"We are well-positioned to respond to the Kaikoura earthquake," he said.
"There is fiscal headroom to support the rebuild and recovery."
Mr English said market reaction to the earthquake had been reassuring, with the New Zealand dollar initially falling and then quickly recovering.
"BNZ reports that the hit to GDP will be substantially less than the Christchurch impact, although there will be some significant short-term effects for the regional economy," he said.
"Activity, of course, will be significantly boosted by the rebuilding of infrastructure."