Govt can't make developers build: Smith

NZ Newswire
26/08/2016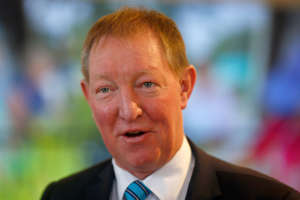 Councils and government can't force developers to spend millions on building new homes, the Housing Minister says, as Labour attacks "shameless" land banking.
Nick Smith says it's "nonsense" to think private land owners could or should be forced to invest in roads, infrastructure and housing and the only way forward is to create incentives for developers to build.
Land banking is buying sections of land and sitting on it as the value increases.
"The best way to stop land banking? To provide a competitive market in which people have the incentives to get on and build those houses," Mr Smith told TV3's The Nation on Saturday.
He said Christchurch was evidence the incentives worked, with house prices increasing by two per cent and rent decreasing by eight per cent over the last year.
"That's because the government's got the planning rules right and so there isn't the advantage for land banking, and that's why the completion of the Auckland unitary plan is absolutely critical," he said.
But there are 328 sections being advertised on Trade Me, including a third of them in Auckland where families are desperate to buy homes, Labour leader Andrew Little said this week.
"The government's failure to tackle the Auckland housing crisis has made it a paradise for speculators, with investors now making up 46 per cent of purchases," he said.