Govt considers quake aid for Wellington

NZ Newswire
27/11/2016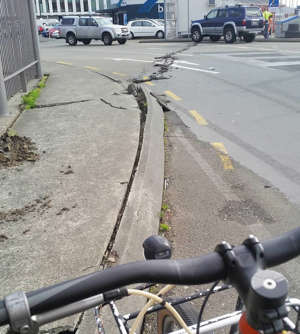 The government hasn't yet made a decision on whether to support Wellington's earthquake-affected businesses, which the Greens say is essential.
There's a wage subsidy scheme in place for Kaikoura to help businesses retain staff but nothing so far for the capital.
Prime Minister John Key says Economic Development Minister Steven Joyce will be talking to Wellington's mayor, Justin Lester, on Monday to assess the situation.
Mr Key says the circumstances are different.
"In Kaikoura it's universal, it's every business that's affected," he said on RNZ.
"There are clearly some businesses affected (in Wellington) and Steven Joyce needs to work his way through that with the mayor."
Greens' co-leader James Shaw says a support package for Wellington is "absolutely vital".
"More than 100 small and medium-sized businesses are reportedly still closed because of the earthquakes," he said.
"Many people who work in hospitality won't have employment protections for this kind of situation, so the government should guarantee their wages for a fixed period."
The Kaikoura scheme offers businesses $500 a week for full time employees and $300 a week for part time workers, for up to eight weeks.