Govt defends cost of motels for homeless

NZ Newswire
20/04/2017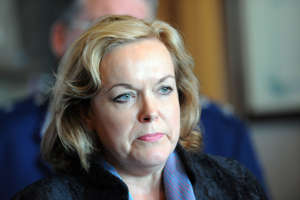 The government is defending the $100,000 a night cost of putting up homeless people in motels.
Cabinet minister Judith Collins says it's a short-term solution and it's better than not housing them at all.
"I know it's a big cost, but it's better than leaving them in cars," she said on Newshub on Friday.
Using motels to house the homeless is a relatively new policy, and the cost was revealed in a report released on Thursday.
It showed the government spent a total $550 million in the last three months housing homeless families - $6.2m a day.
Opposition parties say it's the result of the government's failure to provide enough state houses and affordable homes.
Labour's deputy leader Jacinda Ardern, appearing on the same programme as Ms Collins, says a family in her Mt Albert electorate have been told by Housing NZ to "come back in a few days" and in the meantime were being put up in a hotel.
"And at the same time I've got houses in my area being surveyed by Housing New Zealand for sale - that is ludicrous."