Govt gets no thanks for helping homeless

NZ Newswire
25/05/2016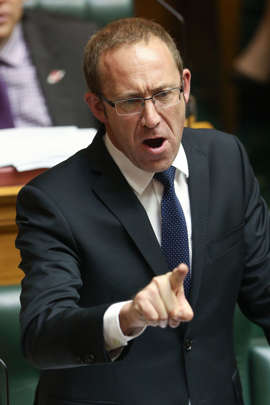 The government isn't getting any thanks from its opponents for offering to help homeless Auckland families move to centres where houses are available.
Social Housing Minister Paula Bennett announced the $750,000 scheme on Wednesday, saying it would offer grants of up to $5000 for homeless families prepared to move but unable to afford it.
Families already living in social housing can also qualify for the grants if they want to shift from Auckland, because that would free up accommodation in a city that's bursting at the seams.
The grants will be available from June 20 and Ms Bennett's office estimates 150 families will take them up.
Labour and the Greens say it's a desperate, last-minute move designed to show the government is doing something about a problem it has ignored for eight years.
"Paula Bennett's scrambled, desperate announcement that she will pay homeless people to move to the regions is just the latest evidence of the disarray this government's housing policy is in," said Labour leader Andrew Little.
"It's just not a credible policy to provide cash incentives for homeless people to ship them out of town."
Green Party co-leader Metiria Turei says that just a day before the budget the government woke up to the fact that people don't want to see families living in cars and garages.
"The obvious solution to our housing emergency is not to ship people out of Auckland to find a home, it's for the government to build more state houses in Auckland," she said.
Not even beneficiary lobby group Auckland Action Against Poverty had anything good to say about the scheme.
"It reeks of panicked desperation," said spokeswoman Sue Bradford.
"Even if this scheme unexpectedly proves to be a grand success, it will only go to help a fraction of the families and individuals who are homeless in Auckland right now."