Govt keeping close eye on Australia

NZ Newswire
8/05/2017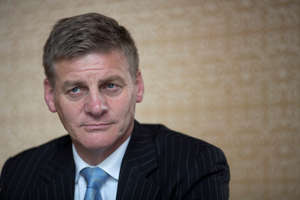 The government is keeping a close eye on Australia in case there are any other decisions that affect New Zealanders living there, Prime Minister Bill English says.
Mr English last week questioned the Australian government's commitment to the special relationship between the two countries, and Foreign Minister Gerry Brownlee went to Sydney for talks with his counterpart Julie Bishop.
Ms Bishop gave him an assurance there would be consultation on any future decisions, and Mr English believes that's going to be important.
"There are future discussions to be had," he said at his post-cabinet press conference on Monday.
"The Australians have significant budget deficits, and in the Australian media today there is publicity about the number of non-Australian citizens in their welfare system, which I think is a signal it's going to be an ongoing focus.
"So we want to make sure we keep close to them so we know what's going on."
Mr English said the Australian government was facing financial and political pressure.
"They have made some decisions where it seems reasonably clear to us they weren't taking into account the impact on New Zealanders."
Those were dealt with last week.
The first was uncertainty about the effect on New Zealanders of new citizenship rules, and the second was a decision to charge Kiwi students full university fees.
The first was cleared up satisfactorily by Mr English calling Australian prime minister Malcolm Turnbull, who told him New Zealanders wouldn't be affected.
The second - a decision made without consulting the government - led to the assurance given to Mr Brownlee that there wouldn't be any future shocks.