Govt panicked over immigration: Peters

NZ Newswire
11/10/2016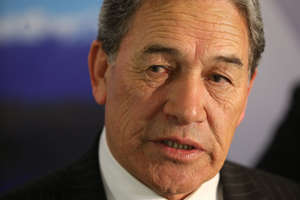 © Fiona Goodall/ Getty Images NZ First leader Winston Peters The government is cutting by 5000 the number of new residents it's going to accept over the next two years.
Immigration Minister Michael Woodhouse says the residence programme will be reduced to between 85,000 and 95,000 compared with the current 90,000 to 100,000.
He says it's part of a routine review, but there have been persistent calls from opposition parties for immigration to be cut because of the pressure it's putting on the Auckland housing market.
The Reserve Bank has also mentioned the impact of immigration on the housing market.
NZ First leader Winston Peters, the most severe immigration critic in parliament, says the government has been panicked by the polls.
"The plain fact is that after years of denial, their polling is telling them the public are concerned," he said.
"National has created a massive problem by bringing in huge numbers of unskilled migrants ... an appalling mess of massive demand against short supply in infrastructure, housing, health and education."
As well as reducing the number that will be accepted under the residence programme, the government is raising the threshold for skilled migrants by increasing the number of points they must have from 140 to 160.
It is also temporarily closing the parent category to new applications, which will play a part in reducing the number of immigrants overall.
"Today's announcement demonstrates the government is taking a responsible, pragmatic approach to managing immigration," Mr Woodhouse said in a statement.
"Migrants make a valuable contribution to New Zealand, both culturally and economically, and the government periodically reviews all our immigration settings to make sure they are working as intended."
New Zealand has seen record levels of net migration over recent years, partly due to Kiwis coming home from Australia as the economy there has weakened.
Official figures show 57,958 people were granted residency in the year ended June 30, 2016, up from 52,447 in 2015.