Govt rejects Labour's housing figures

NZ Newswire
12/10/2016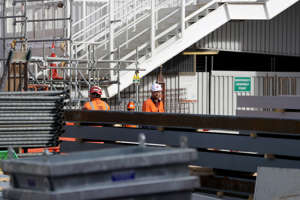 © Phil Walter/Getty Images Government rejects Labour's housing figures Labour says only 18 affordable homes have been built and sold to first home buyers in Auckland's Special Housing Areas - a figure the government rejects.
Party leader Andrew Little issued the figure, saying it showed the SHA policy was a failure.
It's based on statutory declarations from developers to Auckland Council.
"Andrew Little's claims are so disconnected from reality it's almost Trump-like," said Housing Minister Nick Smith.
"His key mistake is that statutory declarations are not needed in all Special Housing Areas, so the data is almost meaningless."
Dr Smith says that in just two SHAs there are more than 500 new homes that are below the affordability criteria of $550,000.