Govt seeks to skew housing market: Smith

NZ Newswire
8/06/2016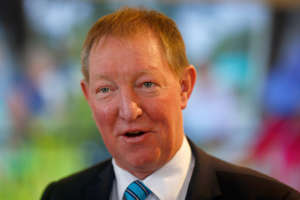 The government's housing policy aims to skew the market in favour of first home buyers who are currently locked out by rapid price gains, says Housing Minister Nick Smith.
Speaking to Parliament's social services select committee, Dr Smith said initiatives to increase supply such as special housing zones, and support including KiwiSaver's home start subsidies, were part of the package designed to favour first-home buyers.
"I'm wanting government policy to skew the market in favour of the first home buyer ... the things we can do at government level to ensure more of the homes end up in the hands of young families," he said.
Reserve Bank data shows mortgage lending for first-home buyers has increased to 12 per cent of all lending in April, rising 41 per cent to $789 million from the same month a year earlier.
First-home buyers accounted for 9.9 per cent of total lending, and up 140 per cent from April 2014 when the proportion was 9.7 per cent of all lending.
Dr Smith says he expects more affordable homes to be built, particularly in Auckland.
"My ambition is to get house price inflation in markets like Auckland down to single digits," he told reporters after the select committee hearing.
Quotable Value figures earlier this month showed Auckland property values rose at a 15 per cent annual pace in May, slowing from a 17 per cent pace in April.