Govt tackles housing supply with $1b fund

NZ Newswire
3/07/2016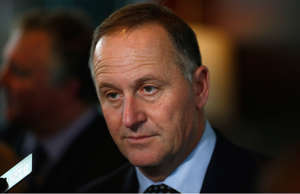 The government is tackling the housing shortage, its most pressing problem, with a $1 billion fund that will be used to build roads, water supplies and other infrastructure in areas where more homes are most needed.
And it's considering establishing independent Urban Development Authorities for specific areas, with powers to override barriers to large-scale development.
Prime Minister John Key announced the initiatives at the National Party's annual conference in Christchurch on Sunday, saying increased supply was the answer to the shortage.
The fund will be open to councils in areas with high population growth - Auckland, Christchurch, Queenstown, Tauranga and Hamilton.
The government will borrow the $1b, and Mr Key says it isn't going to be a handout to councils.
"The fund will directly finance or own the infrastructure until councils receive revenue from the new houses, when people move in and start paying rates," he said.
"Councils will then have to repay the capital or buy back the assets - so this is not a grant or an ongoing subsidy."
To access the fund councils will have to outline how many new houses will be built, where they will be built and when they will be available.
"Ideally, they will have agreements with developers," Mr Key said.
"The fund will be tightly targeted at core infrastructure supporting additional new housing - it will not be available to replace infrastructure for existing housing or for infrastructure built by developers within subdivisions."
Mr Key says independent Urban Development Authorities, if they are established, would have powers to override barriers to large-scale development, and could include responsibility for planning and consenting.
"They have been used widely overseas, including in Australia, to help unblock development pipelines in high-growth areas," he said.