Govt will help homeless Aucklanders move

NZ Newswire
25/05/2016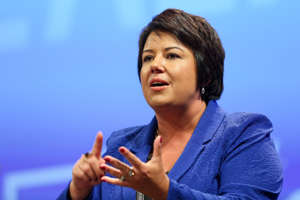 The government is going to give grants of up to $5000 to homeless families in Auckland so they can move to other centres where houses are available.
The offer will also be open to families already living in state houses and who want to move, Social Housing Minister Paula Bennett said on Tuesday.
She told reporters social housing in Auckland was 97 per cent full and she had been looking around for vacant state houses and affordable private rentals in other towns and cities.
"We've got other places, including private rentals, that look affordable," she told reporters. "We think there are a lot of people in Auckland in social housing who would like to move out but can't afford it."
Ms Bennett says the scheme will be voluntary, and she wants to get the message out that help will be available.
"We won't put pressure on people ... there may be situations where they want to move to another town, maybe so they can be with family."
Asked where homes were available outside Auckland, Ms Bennett gave examples of 18 in Lower Hutt, 15 in Palmerston North and five in Porirua.
"I've been working on relocating people out of Auckland, those in social housing, for months," she said.
"We can help people pay the bond and letting fee."
Ms Bennet said she thought some people would only need about $1000, while others might need the full $5000 grant.