Govt's 'good job' on child poverty: Key

NZ Newswire
9/10/2016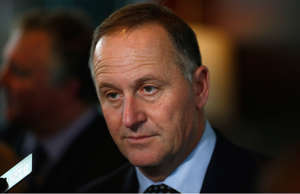 Prime Minister John Key has brushed off a critical United Nations report on child poverty, saying the government is on the job.
The UN's Committee on the Rights of the Child over the weekend said it was "deeply concerned" about this country's high child poverty rates.
It recommended a series of reforms for the government, including the adoption of a comprehensive children's code and the introduction of a national poverty definition.
But the government has already rejected the idea of such a measure.
Mr Key on Monday again repeated the stance that it isn't warranted.
"We don't agree with the UN when it says there should be one definition, because you'll spend forever arguing about what that one definition is," he told TVNZ's Breakfast programme
It was a complex issue and the government had lots of measures, he said.
The government was addressing the problem, and was the first in 43 years to raise benefits for households with children, he said.
"We are concerned and that's why we have taken the steps we have."
He cited the problem of rheumatic fever and the government's housing insulation programme.
"We've done a good job, I think, so far of reducing the number of children exposed to rheumatic fever."
The Greens had argued more than 300,000 children were in poverty, but the government believed only 60,000 to 100,000 were in extreme poverty.
"This is a government that's been very focused on the most at-risk kids. We want to do better for them."
Unicef says New Zealand has made some progress combating child poverty but the government had still not demonstrated that laws or policies are being designed with every child and all rights in mind.