Greens question KiwiRail decision

NZ Newswire
12/05/2017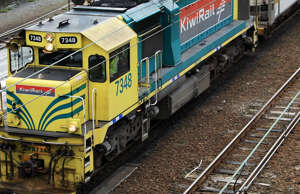 The basis on which state-owned KiwiRail decided to scrap electric trains in favour of diesel is being questioned by the Greens.
KiwiRail announced in December it would replace 16 electric trains which operated between Hamilton and Palmerston North with diesel ones.
The North Island main trunk line runs from Auckland to Wellington but is electrified only between Hamilton and Palmerston North.
The Greens say they have documents saying the diesel option could cost $230 million more than upgrading electric trains and questioning the quality of the diesel locomotives.
"KiwiRail publicly claimed that scrapping our electric trains and going diesel would save money, be more reliable, and reduce climate pollution. In fact, KiwiRail bosses were told the complete opposite in one report," says Greens transport spokeswoman Julie Anne Genter.
Information obtained under the Official Information Act shows cabinet failed to question the decision, despite being warned by Treasury officials that "the actual cost of this decision is not clear".
"The government needs to immediately halt the diesel train deal and instruct an independent party to review KiwiRail's decision-making process," she says.
An internal KiwiRail report put the cost of refurbishing the existing electric locomotives at $404m, the cost of new ones at $515m, and the cost of new diesel locomotives at $634m over a 30-year period.
"KiwiRail defended its decision to scrap the electric trains, saying it would cost $1 billion to fully electrify the main trunk line. However, Treasury officials told ministers that KiwiRail provided 'no basis' for this estimate.