Greens want te reo Māori taught in schools

NZ Newswire
31/01/2017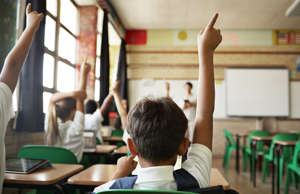 The Greens want te reo Māori taught in all public schools and say they're working on a plan to achieve it.
The party has launched a petition seeking support for the policy.
"Despite huge progress over recent decades, the survival of te reo Māori is still not assured," Māori development spokeswoman Marama Davidson said on Wednesday.
"In 2013, only 3.7 per cent of New Zealanders spoke te reo Māori and the percentage of Maori who can hold a conversation in te reo Māori is falling."
Ms Davidson says that during the next year Green Party MPs will engage with parents, teachers, unions, hapu and iwi to create a plan that will ensure every child learns te reo Māori up to Year 10.