Greens wants rail to the North Shore

NZ Newswire
5/08/2016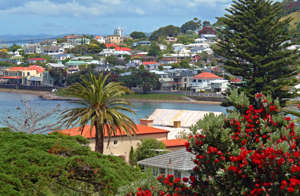 © kershawj/iStock/Getty Images Devonport residential area North Shore from North Head Auckland New Zealand The Greens are going to spell out plans for public transport services via rail to Auckland's North Shore.
Green Party transport spokeswoman Julie Anne Genter says the party will kick off a new campaign on Saturday for a "transformative public transport project" involving a second harbour crossing to the North Shore.
"We'll be launching a campaign asking Aucklanders to speak up once again for better public transport, for a clean-energy, affordable and fast rail link to the North Shore," says Ms Genter.
Auckland currently does not have any rail services on the North Shore and has one harbour bridge.