Guy removes Fonterra raw milk requirements

NZ Newswire
21/10/2016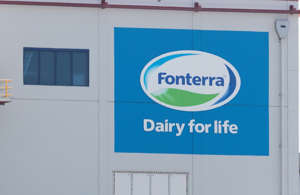 © Brendon O'Hagan/Bloomberg Guy removes Fonterra raw milk requirements The government is suggesting Fonterra will no longer have to sell raw milk to large independent processors from the 2019 season onwards, against the recommendation of the Commerce Commission.
Primary Industries Minister Nathan Guy announced the proposed changes to the Dairy Industry Restructuring Act on Friday, after a discussion paper was triggered last year when independent processors in the South Island passed the threshold needed to review the law.
Guy said submissions on the government's proposed changes had been split between those who wanted Fonterra to be further deregulated and those who said the country's largest dairy processor was still dominant.
The Commerce Commission report found that competition wasn't yet sufficient to warrant deregulation, with Fonterra still holding 86 per cent of the local market.
Under the proposed changes, Fonterra would no longer be required to sell regulated milk to large, export-focused processors from the start of the 2019/20 season, and all processors purchasing regulated milk will have reduced flexibility in forecasting the volume of regulated milk they intend to purchase from Fonterra from the start of the 2018/19 season.
But the government has backed off its intention to also reduce the volume of raw milk Fonterra has to make available to other processors by 60 per cent over three years.
That followed Ministry for Primary Industries' advice that removing eligibility for large, export-focused processors to source regulated raw milk would affect firms that enter the local market without their own supply, and may not develop the factory gate market with new entrants in the future, while the reduction of the volume of raw milk available would hit ingredients firm Goodman Fielder the most.
Fonterra said removing the requirement it sell raw milk at cost to large, export-focused processors was "a small step toward creating a level playing field for all farmers" but overall the proposals are "a lost opportunity to address the artificial constraints that are holding Fonterra and its farmers back from delivering maximum value to rural communities and the wider New Zealand economy."