Hamblin makes light work of heavy schedule

NZ Newswire
28/06/2016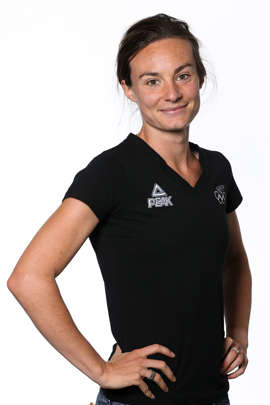 New Zealand runner Nikki Hamblin is making light work of mixing a heavy pre-Olympic training load with a testing track schedule, backing up over 3000m and 800m at the Cork City Sports meeting in Ireland.
Hamblin, who has a best of 8min 50.92sec over 3000m, looked strong in clocking a winning 9:07.55 over Spaniard Diana Martin before striding out to a third-placed 2:09.98 over 800m less than 90 minutes later.
The 28-year-old Cambridge-based runner has contested two Commonwealth Games and three world athletics championships but will line up at her first Olympics in Rio later this year.
Hamblin won silver medals over 800m and 1500m at the 2010 New Delhi Commonwealth Games, but ongoing injuries have meant she has struggled to rediscover her best form.
Hawke's Bay runner Eric Speakman is also continuing to press his claims for late inclusion in the 10-strong track and field squad for Rio, with a final batch of athletes expected to be named in mid-July.
The 25-year-old 1500m runner clocked a personal best 7:58.85 over 3000m in finishing third in Cork, more than 10 seconds faster than his previous fastest time.
Speakman is looking to join Beijing Olympics silver medallist Nick Willis on the start line at Rio, but needs to better 3:36.20 to do so.
He still has some ground to make up, despite running a personal best 3:37.44 in Canada last month, and clocking 3:39.86 in Spain at the weekend.