Hamilton realtor fined for price fixing

NZ Newswire
18/12/2016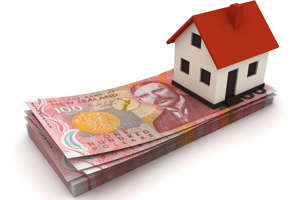 Hamilton realtor Lugton's has been ordered to pay $1 million in fines for price fixing, joining a growing number of agencies who admitted they colluded to pass on increased Trade Me fees to clients.
The High Court in Auckland ruled on Friday that Lugton's and two individuals breached the Commerce Act by co-ordinating its response to dominant online property listing company Trade Me's fee increase with four other Hamilton agencies.
The Commerce Commission, which brought the proceedings, said Justice Paul Heath called Lugton's "an important player" while acknowledging it wasn't an instigator.
"Lugton's admitted that it had agreed with the other defendants that each of them would pass on the cost of listing on Trade Me to vendors who wished to have their properties listed for sale on Trade Me," the commission said.
The judgement comes after the commission filed proceedings against 13 national and regional real estate companies in December 2015 over their response to Trade Me's increase in fees.
Lugton's was ordered to pay the penalty on Friday, the same day Barfoot & Thompson, Harcourts, LJ Hooker and Ray White were fined a combined $9.8m for colluding at a national level.
Two Manawatu real estate agencies have also been fined while Lugton's is the second Hamilton real estate agency to appear in court after Success Realty was earlier this year ordered to pay a penalty of $900,000.
Three other Hamilton agencies, Monarch Real Estate, Lodge Real Estate and Online Realty as well as two individuals continue to defend the commission proceedings.
A hearing has been set down for September 2017.