Hammer attack discharge thrown out

NZ Newswire
2/10/2016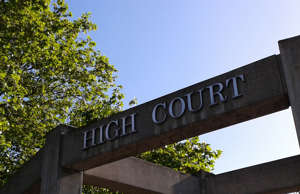 A man allowed to walk free after admitting to attacking his wife with a hammer will now be sentenced for the crime.
Yasir Mohib, 31 was in April discharged without conviction after pleading guilty to assault with a weapon and threatening behaviour over the attack in 2015.
But now a High Court judge has overturned that discharge, saying the decision was "plainly wrong", and ordered him to return to court for sentencing.
The court heard Mohib left the woman with bruises to her face, head, arm and leg after striking her in an argument over hand-holding during a movie.
"We'll finish this after the movie, don't say a word," he told her, returning to the room with a hammer afterwards and hitting her multiple times.
"The victim begged for her life and Mr Mohib relented, stopped the attack and then hugged the victim," the court file said.
District Court judge Philippa Cunningham in Auckland found a conviction would be out of proportion because there was a risk Mohib would be deported to Pakistan - and thus be unable to support his three New Zealand-born children.
But overturning the decision, Justice Edwin Wylie saying the judge had failed to properly balance the gravity of the offending against the other factors.
"In my view, Judge Cunningham erred in treating Mr Mohib's case differently because he and his wife have three children," he said.
"Considering all aggravating and mitigating factors relevant to the offending and to Mr Mohib, it is clear that the offending was serious."
Convictions have now been entered against Mohib and he will now go back to the District Court for resentencing.