H&M store opens at Sylvia Park

NZ Newswire
30/09/2016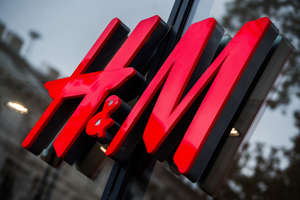 Crowds are expected at the public opening of an H&M store at Sylvia Park Shopping Centre.
Several hundred people, including celebrities got a sneak peak at a function at the store on Thursday and on Saturday the doors will open to the public.
Entertainment and refreshments will be provided to shoppers in line from 7am before the ribbon-cutting ceremony three hours later.
This is the first H&M store in New Zealand.
Kiwi Property has invested to provide a store for H&M as well as upgrading adjacent mall areas. Zara opens a store in the mall on October 6.
Sylvia Park sits at the junction of three major highways in Auckland and 12.6 million people visit it each year spending a total of more than $455 million annually.
It is expected H&M will open more stores in New Zealand. It has 10 stores in Australia.