Harry and Pippa romance yarn slammed
Press Association
20/05/2016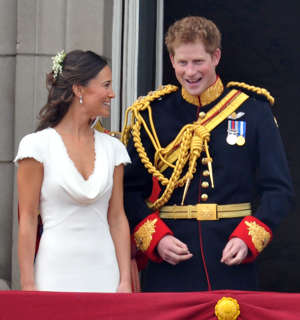 © Peter Kneffel/ Newscom Prince Harry with Pippa Middleton. An article that said Prince Harry and Pippa Middleton were rumoured to be enjoying a "secret romance" was misleading, the UK's official press watchdog has ruled.
The Daily Star printed the story in December 2015 but Harry complained, saying the claims were "completely untrue".
In Friday's edition of the paper, an article outlining a ruling by the Independent Press Standards Organisation (Ipso) said the "manner in which the claims were presented was significantly misleading".
The original article reported that a US magazine had published claims about the young royal and his sister-in-law's relationship and said Clarence House had declined to comment.
"The article had clearly attributed the claims about the complainant and Ms Middleton to the US magazine," the ruling printed on Friday said.
"While it had not contained a positive assertion of their truth, there was no suggestion that there was reason to doubt their veracity.
"Furthermore, the article had stated that "Clarence House had declined to comment" but the newspaper had not argued - in response to the complaint - that such an approach had been made.
"The only conclusion which the committee could draw was that the newspaper had not sought to verify the claims, as reported."
The complaint that the article breached Clause 1 (Accuracy) of the Editors' Code of Practice was upheld.
This is the second complaint about a story on the Royal Family that has been upheld in a week.
On Wednesday, The Sun printed an Ipso ruling that said its headline "Queen backs Brexit" was misleading.
The complaint was the first by a reigning monarch to the official press watchdog in the UK.
The decision was also the first time Ipso has ruled on the newly-revised Clause 1 of the Editors' Code of Practice, which makes specific reference to "headlines not supported by the text" as an example of inaccurate, misleading or distorted information.