Health, housing to dominate Labour event

NZ Newswire
9/05/2017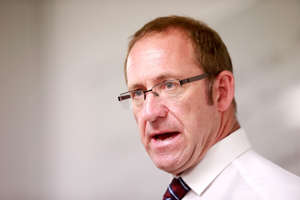 Health and housing will be the big topics up for discussion at Labour's election-year congress.
Party faithful from around the country will meet in Wellington on the weekend for the annual event.
Party leader Andrew Little said there would be health and housing announcements while he also wants to showcase the party's new "incoming MPs".
Mr Little said after the election the Labour party would have 12 Maori MPs in Parliament.
"As a country we're heading into a new phase, which is a post-treaty era for New Zealand and that's going to require strong Maori advocacy at all levels and in all communities," he said.
"What I'm very proud to say for Labour, unlike any other political party, we will have a level of Maori representation among our MPs that means they are around every table and participate in every decision that counts, because that's what's important for the future of New Zealand."
Several hundred people are expected at the event at Te Papa on Saturday and Sunday.