Heartland's profit in good heart

NZ Newswire
20/02/2017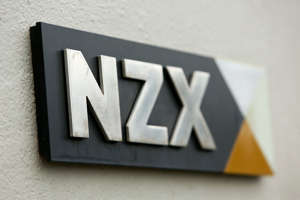 Heartland Bank has increased first-half profit 14 per cent as the NZX-listed lender's loan book grew at the same time as it benefited from cheaper funding costs.
Net profit rose to $29.1 million in the six months ended December 31 from $25.6 million a year earlier, the Auckland-based company said on Tuesday.
The bank's loan book grew 7.1 per cent to $3.33 billion, with rural and business loans expanding at a faster pace than household lending.
Interest income edged up to $135.8m from $134.3m, while interest expenses fell 9.7 per cent to $56.8m, with deposits growing 10 per cent to $2.51b.
Still, Heartland's net interest margin shrank to 4.44 per cent from 4.52 per cent due to higher levels of early car loan repayments and a reduction in more profitable livestock loans.
Heartland generates higher margins than its rivals by limiting its exposure to the residential mortgage market, where it struggles to compete with the scale of the four large Australian-owned banks.
It targets more profitable lines of business, such as auto loans and rural lending.
NZX-listed Heartland lifted its annual earnings guidance, saying net profit was likely to be at the upper end of its previous projection of $57m to $60m in the year ending June 30.
Heartland's business banking segment lifted first-half profit 27 per cent to $17.3m as net operating income advanced 9 per cent to $23.1m.
The rural segment's profit rose 9.6 per cent to $11.4m on a 6 per cent gain in net operating income to $13.8m.
The board declared an interim dividend of 3.5 cents per share.
The shares last traded at $1.57 and have gained 45 per cent over the past 12 months.