Heavy rain warning for South Island

NZ Newswire
1/05/2017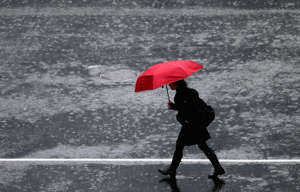 Up to 140mm of rain could hit the western part of the South Island from Tuesday evening.
A front over the Tasman Sea is expected to bring heavy rain to Fiordland and Westland, with the headwaters of lakes and rivers in Otago and Canterbury to also be affected, MetService said in a heavy rain warning issued on Tuesday morning.
In Fiordland and the Westland ranges, 120mm to 140mm of rain could fall in the 12-hour period from 6pm Tuesday.
Exposed parts of inland Canterbury could also get 130km/h winds, Metservice said.