Heavy rain warnings issued around NZ

NZ Newswire
10/05/2017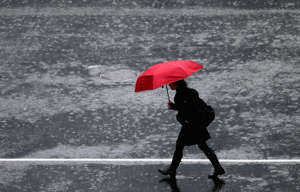 Cyclone Donna is due to track past New Zealand and may bring a burst of severe weather with it.
The MetService has issued a severe weather warning for parts of the country for the latter half of the working week, as Donna hits just before fizzling out.
A slow-moving front remains over the northwest of the South Island on Wednesday before heading North on Wednesday, then East on Friday.
Periods of northerly rain can be expected over much of the central and northern parts of the country, with Nelson being hit heaviest on Thursday afternoon.
Mount Taranaki and parts of Bay of Plenty and Gisborne may receive 150mm of rain in a 12 - 18 hour period.