Hemp seeds to be allowed in food in NZ

NZ Newswire
28/04/2017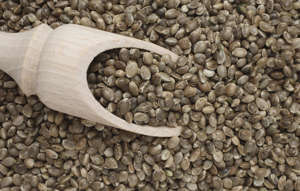 Eating food containing hemp seeds will soon be legal in New Zealand and the government is trumpeting it as a business opportunity.
An agreement reached between New Zealand and Australian food safety authorities on Friday will see hemp seed legalised as food in New Zealand, says Food Safety Minister David Bennett.
Ministers at the Australia and New Zealand Ministerial Forum on Food Regulation in Adelaide approved a standard to allow safe levels of low-THC hemp seed as a food.
Before the standard can take effect in New Zealand, changes to regulations under the Food Act, Misuse of Drugs Act, and Medicines Act will need to be made. This may take up to 18 months.
"Low THC-hemp seed is nutritious, safe to eat and will add to the New Zealand economy," Mr Bennett said.
The new business is estimated it will initially generate between $10 million and $20 million in export revenue and create about 20 jobs.
A group of Gisborne business people have produced a hemp beer, coinciding with the expected law, the Gisborne Herald reports.
Hemp is a cannabis plant species. Hemp seeds and oil are used in other countries, including in Europe, Canada and the US in a range of foods. The global market for hemp seeds is estimated to be worth $1 billion.
"These seeds do not require either fertiliser or irrigation. Because of the low inputs, research has put the farm gate revenue for hemp seed between $4000 and $5000 per hectare," he says.
"This is an exciting new industry for New Zealand."
Mr Bennett says hemp has no psychoactive effect.