Hewitt second at French triathlon

NZ Newswire
23/05/2016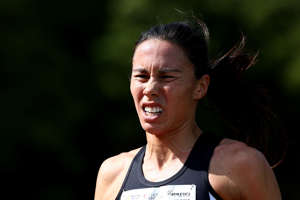 New Zealand's Andrea Hewitt has maintained her consistent form heading into the Rio Olympics, placing second in a Grand Prix race in France.
Using the Dunkirk race as part of her training, Hewitt finished 14 seconds behind English winner Vicky Holland.
It is another solid performance from Hewitt, who in major international races this year has placed second in New Plymouth, third on the Gold Coast and fourth in Yokohama.
She has already been selected for the Rio Olympics, her third, while the rest of the New Zealand team will be unveiled in Auckland on Wednesday.
Top-ranked Kiwi male Ryan Sissons placed 13th at the Dunkirk event.