High marks for NZ's education system

NZ Newswire
15/09/2016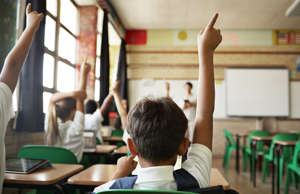 © Getty School Experienced New Zealand teachers are paid more than the salary average across 35 developed countries but they work longer hours, a just-released OECD report says.
It's Education at a Glance 2016 report rates New Zealand against other countries across a range of categories, and the findings are mostly favourable.
The report puts New Zealand in the top five for the percentage of taxpayer money spent on education, teacher-pupil ratios are among the lowest and the completion rate for full-time tertiary students is second highest.
It says the number of three-year-olds in early childhood education - 87 per cent - is well above the OECD average of 71 per cent.
The percentage of adults with science or computing qualifications is seventh highest and New Zealand has one of the highest rates of adult learning - in 2014 the figure was 68 per cent of people aged over 25.
But the share of tertiary funding spent on research and development is well below the OECD average and 21 per cent of bachelor degree graduates leave the country after three years. For those with masters degrees, the figure is 30 per cent.
That compares with three per cent and five per cent in Australia.