Higher value products help lift Fonterra

NZ Newswire
22/03/2017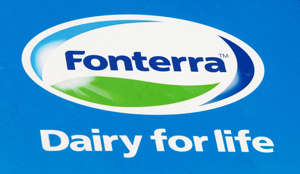 Fonterra lifted first-half earnings from its consumer and food service businesses by shifting volumes into higher-value products.
But the gains were more than offset by a decline in earnings from its ingredients platform, where increased sales came with a drop in gross margin.
Ingredients are the core of Fonterra's business and include milk powders, nutritional products used in infant formula, butter, cheese and specialty dairy ingredients sold around the world.
In the first half, sales from that business fell 7 per cent to 11 billion litres LME (liquid milk equivalent). While sales revenue rose 8 per cent to $7.2 billion, the gross margin on those sales fell to about 11 per cent from 14.8 per cent and normalised earnings before interest and tax dropped 17 per cent to $510 million
Its consumer and food service platform, which produces branded dairy products sold in supermarkets as well as products for food professionals such as bakery butter and shredded extra-stretch mozzarella, lifted the volume of sales by 9 per cent to 2.7 billion litres LME.
Fonterra on Wednesday cut its forecast for full-year earnings per share while maintaining its projected milk payout, citing volatility in returns from ingredients, tightening margins and potential increased milk supply in the autumn.
Per-share earnings are forecast at 45 cents to 55 cents while the farmgate milk price payout was affirmed at $6 per kilogram of milk solids, giving a forecast available for payout of $6.45 to $6.55 before retentions for a fully shared-up farmer.
"The impact of more volatility in product stream returns in our ingredients business, some tightening of margins in the coming months, and the potential for extra milk in the autumn could result in some pressure on our earnings in the second half," chairman John Wilson said.
"The board considered these factors and, while continuing to have confidence in achieving a target dividend of 40 cents per share, has revised the forecast earnings per share range to 45-55 cents to reflect the additional volatility."
"We remain positive but cautious and this is reflected in our interim dividend of 20 cents per share and our February decision to increase the advance cash rate paid to farmers earlier in the season," he said.
The dairy exporter downgraded its forecast while releasing first-half results, which showed revenue climbed 9 per cent to $9.2b. Normalised earnings before interest and tax fell 9 per cent to $607m in the six months ended January 31. Net profit rose 2 per cent to $418m.