Highlanders snare Mauger in assistant role

NZ Newswire
1/05/2017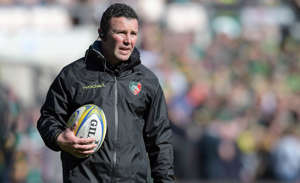 Former All Black Aaron Mauger is returning to Super Rugby, signing as an assistant coach at the Highlanders for two seasons.
Mauger's two-season stint as head coach at English Premiership club Leicester was cut short by his surprise axing in March.
Despite his long-serving background with Canterbury and the Crusaders, 36-year-old Mauger had no qualms agreeing to a contract with the Highlanders for the 2018 and 2019 seasons.
"I feel very privileged to be joining the club and to be in a position on the coaching staff where I can help add to the fantastic structure put in place and help grow the team and club to achieve future success," he said in a statement.
The Highlanders are still to announce a head coach for next season to replace Tony Brown, who will leave in 2018 to link with former title-winning Highlanders head coach Jamie Joseph in charge of the Japan national team.
The Highlanders assistants this year are former All Blacks Mark Hammett and Scott McLeod.
Mauger played 42 Tests, mostly at second five-eighth, and eight seasons with the Crusaders before beginning a four-season playing stint at Leicester in 2007.
He had two seasons as Crusaders assistant coach before taking up his Leicester post in 2015.
Mauger will shift to Dunedin in July with his wife and four children.
Highlanders chief executive Roger Clark says Mauger will adroitly fill one hole left by Brown.
"We were on the lookout for another quality attack coach for the next few years," Clark said.
"I know the whole club are absolutely thrilled that Aaron has chosen the Highlanders as the next step in his coaching career.
"Coaches of his ability are keenly sought after globally and to retain his services is excellent news."