Hilary Barry farewelled at TV3

NZ Newswire
27/05/2016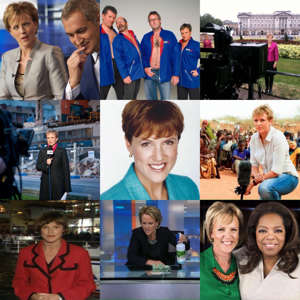 © Hilary Barry / Facebook Hilary Barry farewelled at TV3 Hilary Barry has fronted her final 6pm news bulletin at TV3, ending a 23-year stint with the broadcaster's news operation, now branded as Newshub.
Barry's resignation was announced a month ago and her final broadcast was on Friday night.
Ahead of the evening show Barry's co-anchor Mike McRoberts shared a photo of the pair on Facebook, and said: "OK so I've got the tissues ready, and preparing to read the news for the last time with this wonderful woman".
At the end of the show he presented a montage of her work.
McRoberts said Barry had become "such a much-loved part of this family".
"For me personally it's been such an honour to have spent the last 11 years with you," he said.
Barry said she was incredibly grateful.
"You cannot image how grateful I am for having had a wonderful 23 years here working with amazing, amazing people. Thank you all, for welcoming me into your living rooms every night," she said.
Barry started with TV3 as a news reporter in Christchurch in 1993 and has become one of New Zealand's favourite personalities on television and radio.