HIV diagnoses continue to rise

NZ Newswire
23/05/2016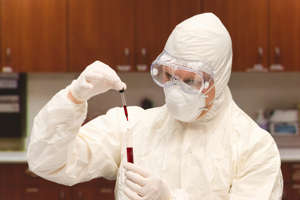 The number of HIV diagnoses in New Zealand has risen again, concerning researchers and prompting a call for more extensive treatment of the virus.
An annual study from the University of Otago has found there were 224 people diagnosed with the virus in 2015, slightly up on 2014's 217.
That figure is the highest since about 2008 and has steadily risen since 2011.
Among the newly diagnosed, 68 per cent were men who have sex with men [MSM], while heterosexually infected men and women made up about 19 per cent.
Associate Professor Nigel Dickson said the fact the rate had not dropped from 2014's, particularly among MSM, was concerning.
"While the number diagnosed each year will not necessarily reflect the number newly infected, for the past two years there has been a higher number of MSM being diagnosed with evidence of a relatively newly acquired infection, suggesting an increase in recent incidence in this group," he said.
But he said it did not necessarily mean there was more risky behaviour, but rather a longer survival rate and ongoing new infections could explain the rise.
Prof Dickson said the high rate over the last two years meant all possible public treatment options needed to be considered.
"Internationally many countries now fund antiretroviral treatment for all people with HIV whatever their level of immune deficiency to reduce their infectivity," he said.
"Some are even considering providing such treatment to high-risk uninfected people, which trials have shown effective in reducing the risk of acquiring HIV."
However, the research, funded by the Ministry of Health, found only four people had been diagnosed with HIV due to drug-use thanks to early adoption of needle exchanges.
"Nor are we now seeing children contracting HIV from their pregnant mothers in New Zealand as there is a national programme encouraging all pregnant women to be tested," Prof Dickson said.