Homestart scheme tinkering: Little

NZ Newswire
31/07/2016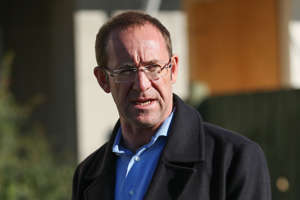 Labour leader Andrew Little says changes to KiwiSaver HomeStart loans are just tinkering.
The scheme started on April 1, 2015, and provides grants of up to $10,000 towards the deposit for the purchase of an existing home and grants of up to $20,000 for a newly built home.
Housing Minister Nick Smith has announced that from Monday the income caps will increase from $80,000 to $85,000 for a single person, and from $120,000 to $130,000 for a couple.
The house price cap in Auckland is now $600,000 for an existing home and $650,000 for a new home, with $500,000 existing/$550,000 new applying in Wellington, Christchurch, Hamilton, Tauranga, Queenstown and Nelson-Tasman and $400,000 existing/$450,000 new to the other areas of New Zealand.
Mr Little says the HomeStart scheme has been such a failure that even in a time of desperate housing need, $10 million in subsidies were not taken up last year.
"For those in Auckland, the government's failure to address the housing crisis means houses are simply not being built for $650,000," he said.
Dr Smith said a couple on an average income each of $60,000 could potentially afford a $650,000 home, by withdrawing $45,000 from five years invested in KiwiSaver, getting a $20,000 HomeStart grant for buying a new build, and being eligible for a Welcome Home Loan with a 10 per cent deposit, he said.